When the Ice Gets Thick
The unexpected beauty and variety of ice fishing huts.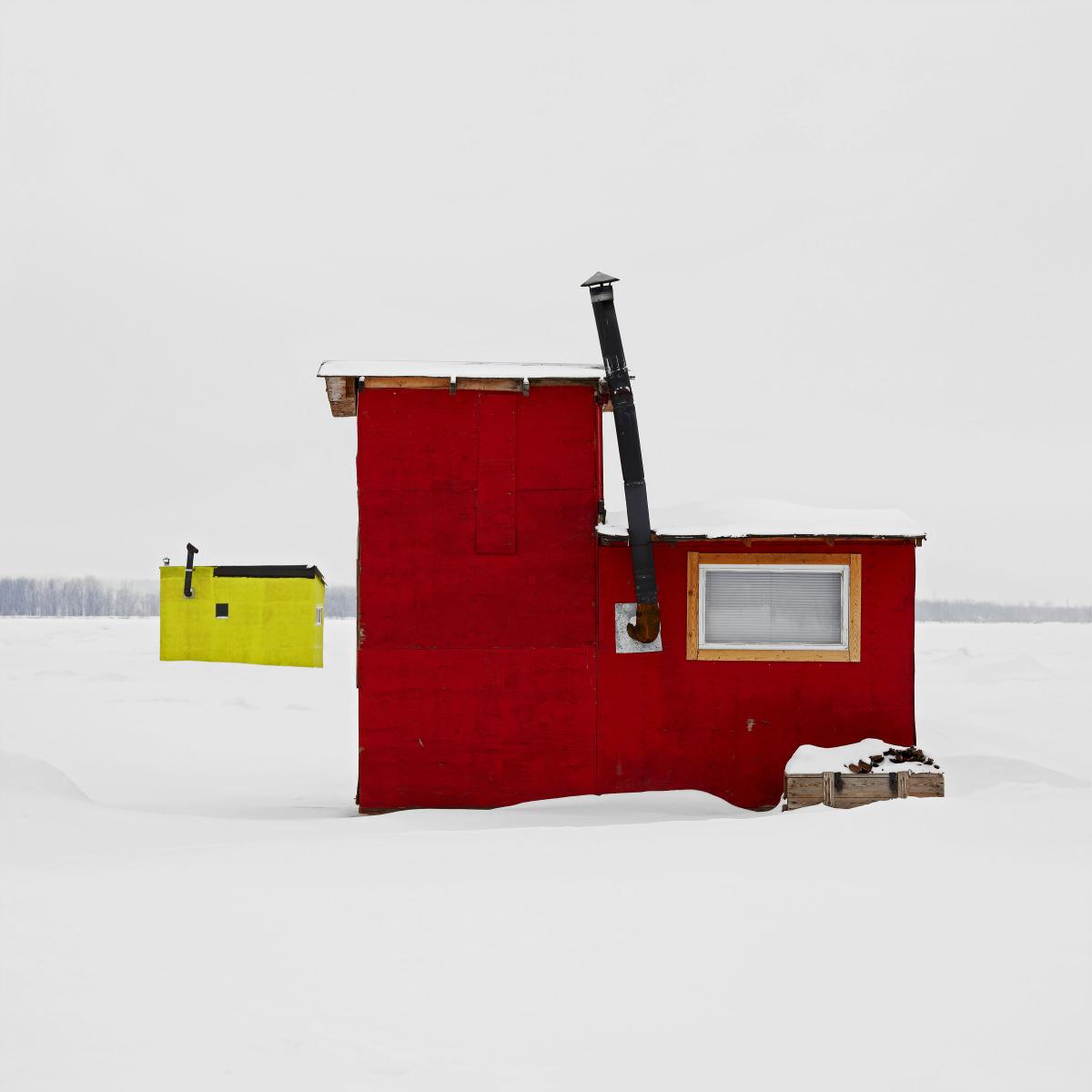 On frozen lakes across Canada, ice-fishing huts appear every winter, the havens of self-reliant, contemplative, patient folk who find meaning in fishing. Many build their own huts in their back yards out of scrap materials like printing plates, beer tins, tarps, and road signs. One hut used an old washing machine housing to shelter a wood-burning stove. Standing like icy man caves on a forbidding plain, they are a space where physical labour yields free-range food as a jackpot.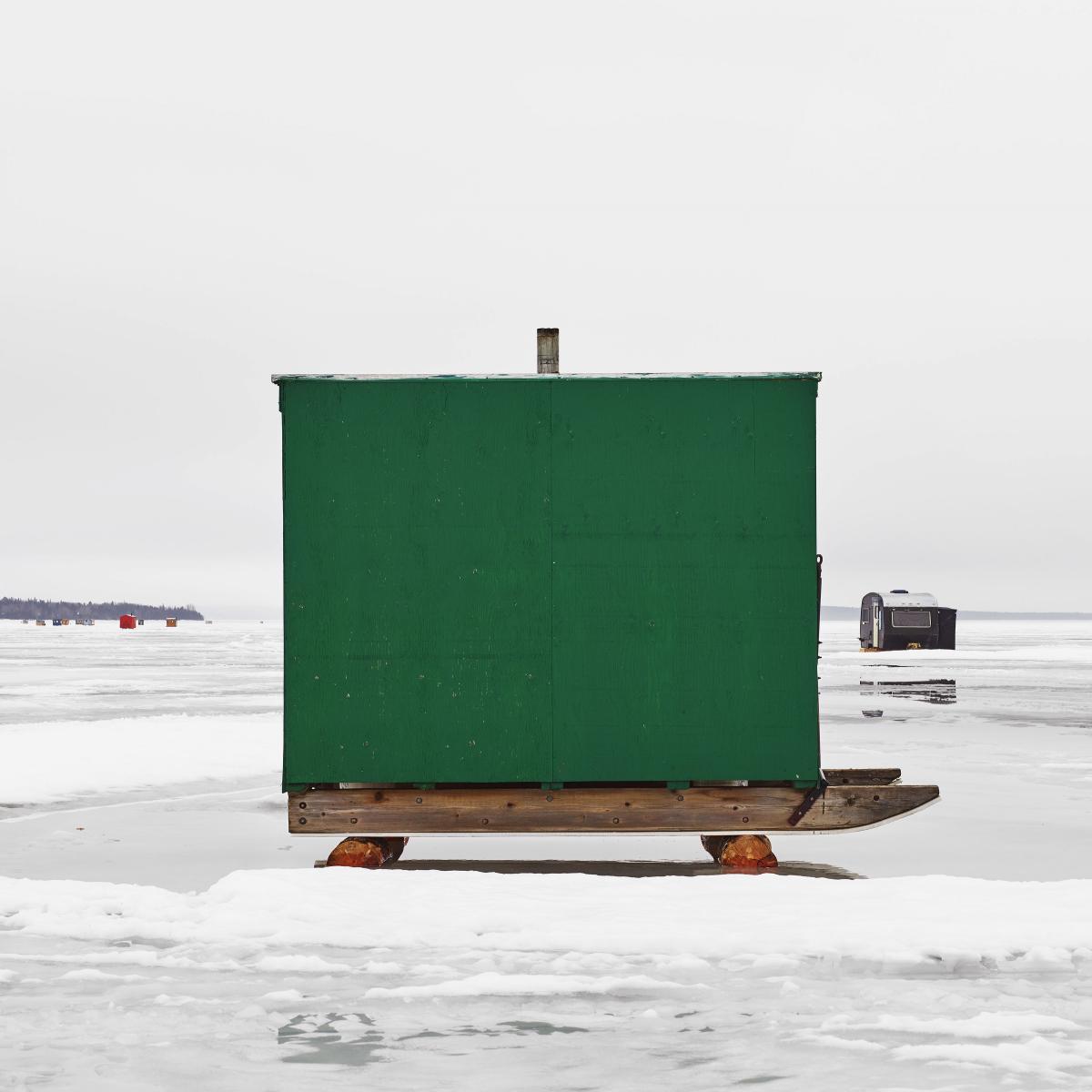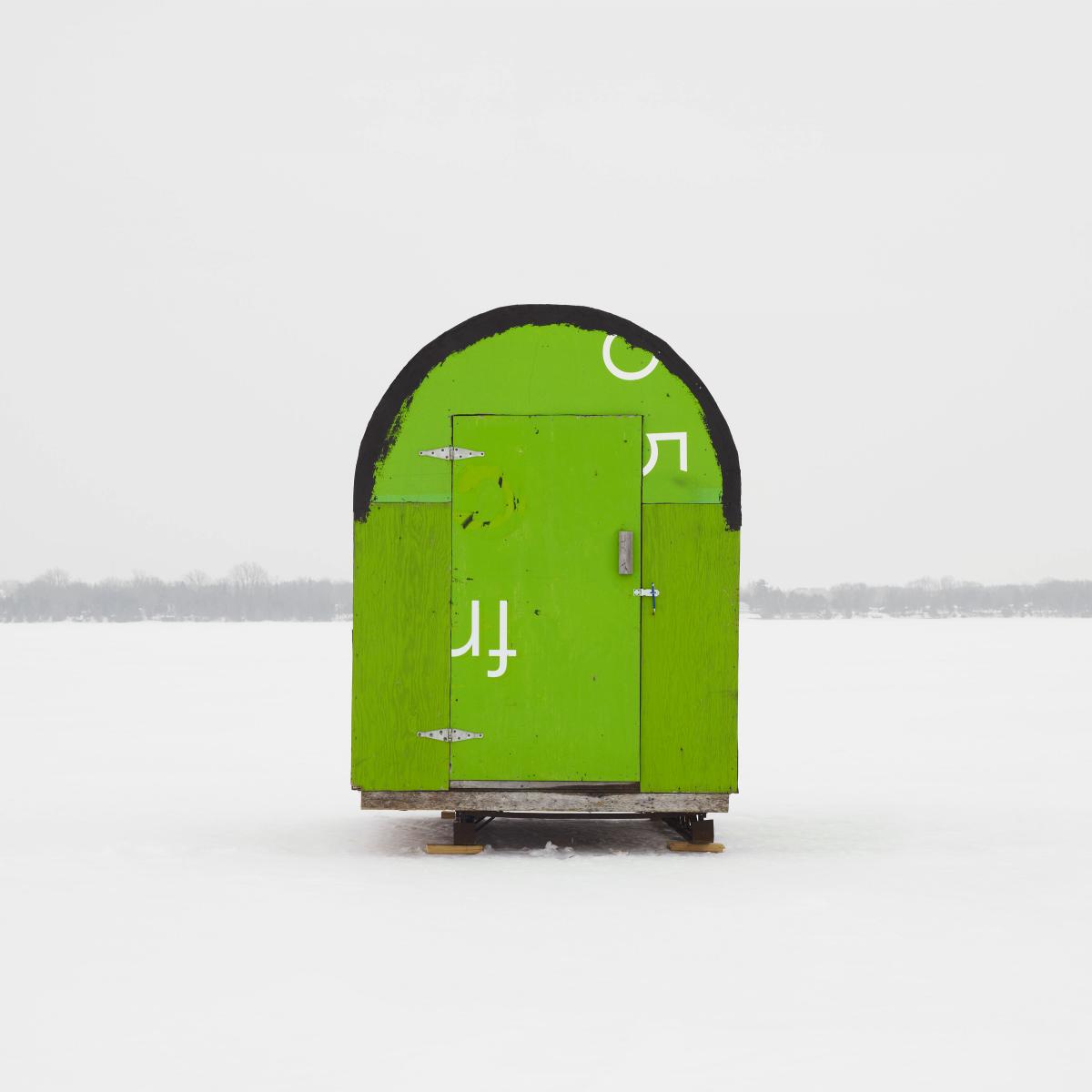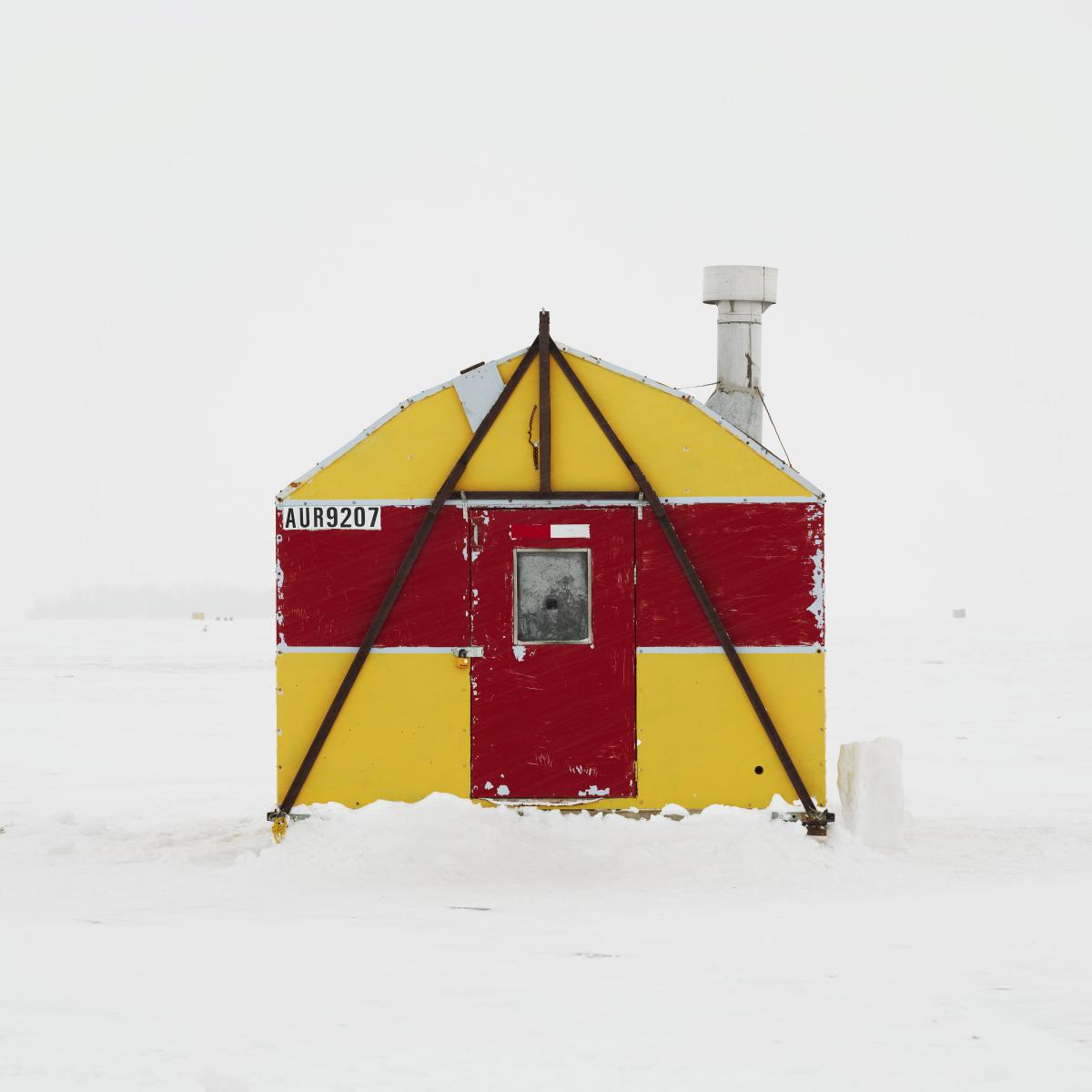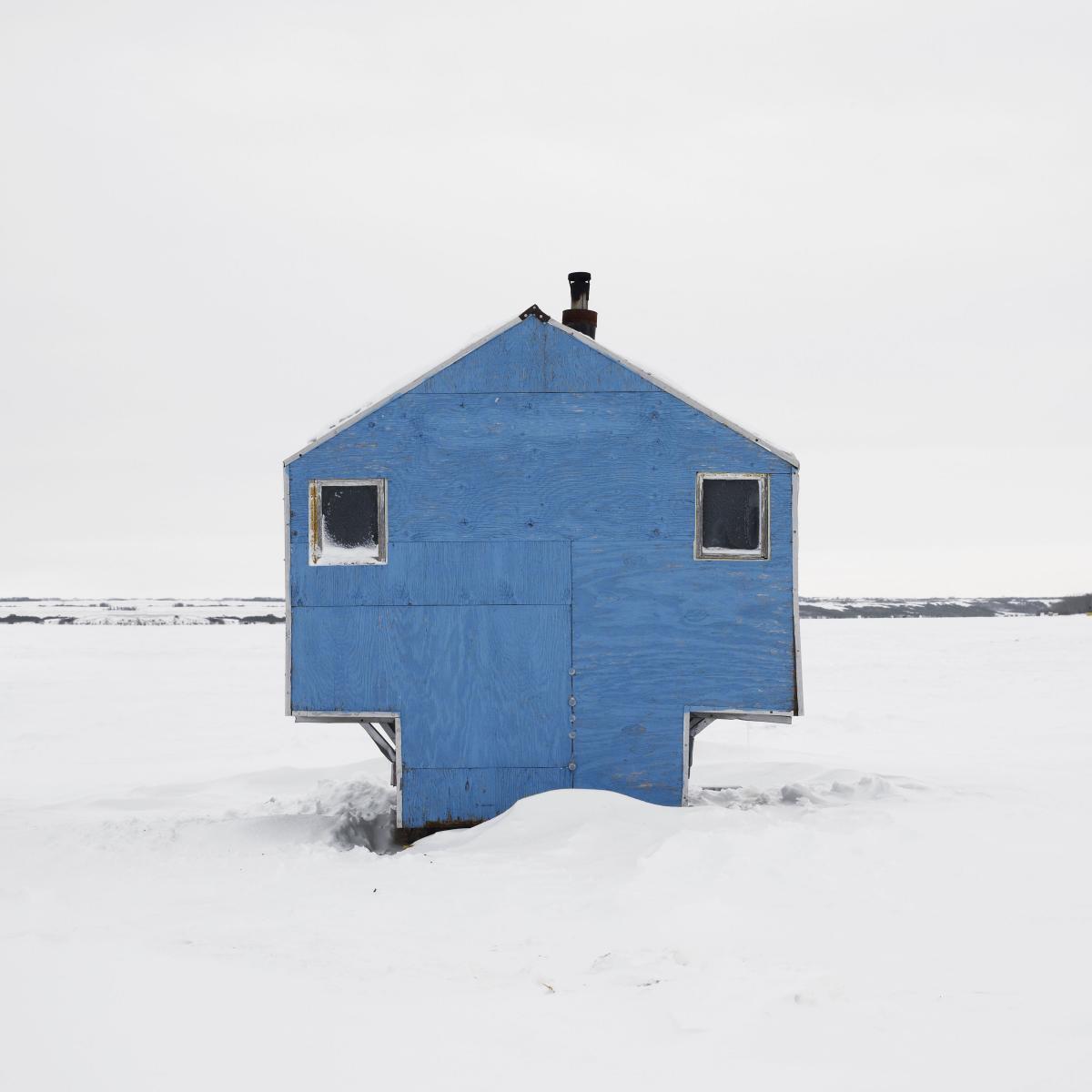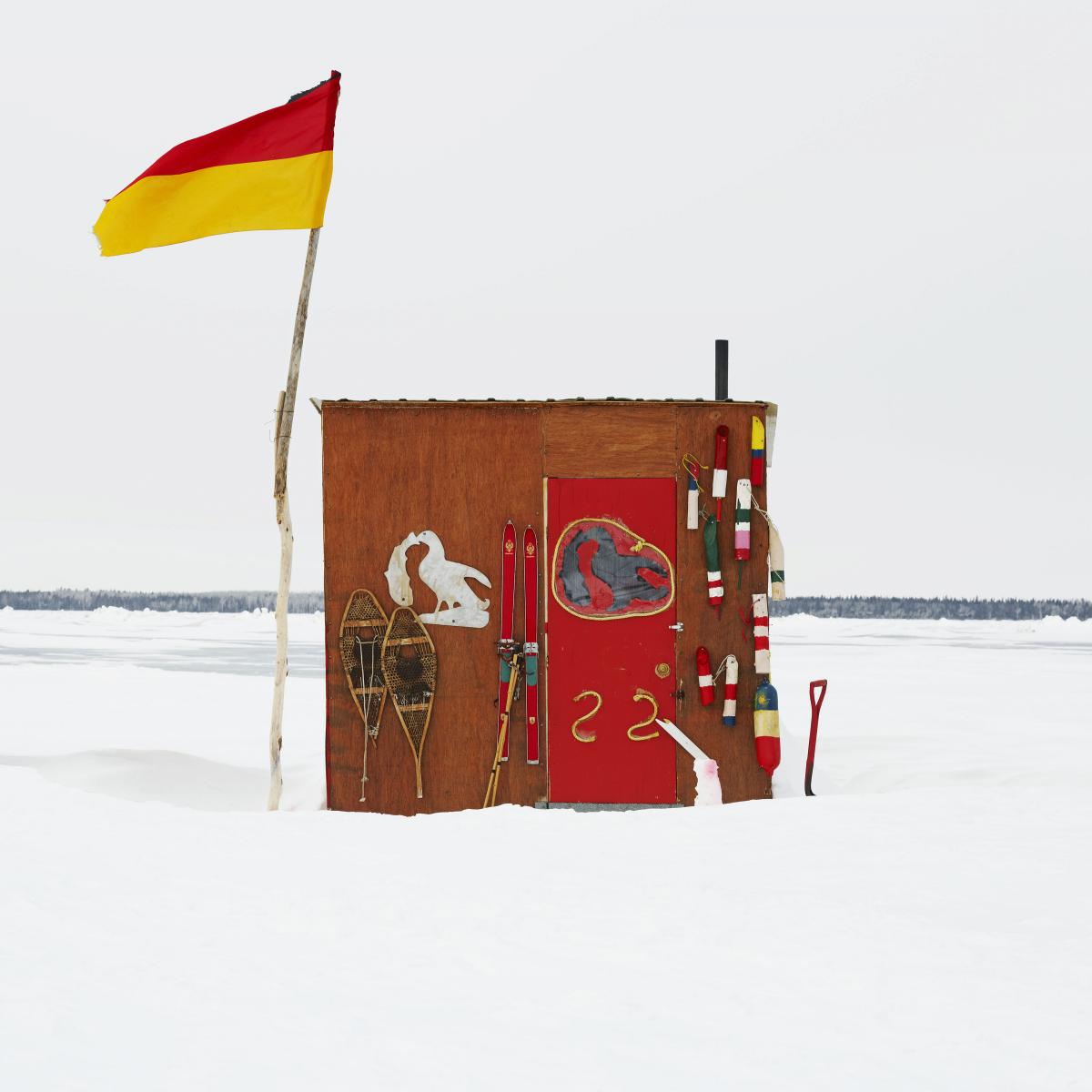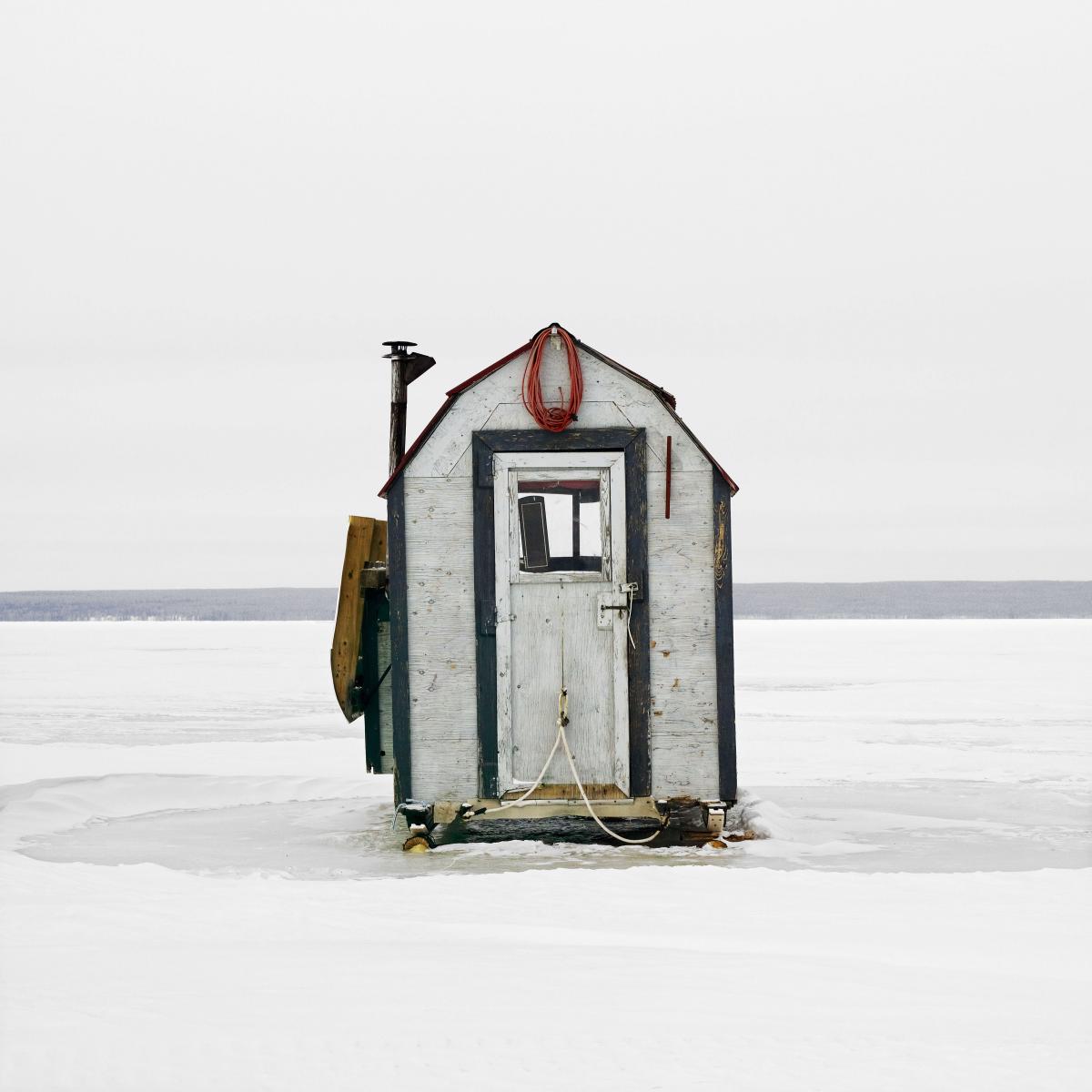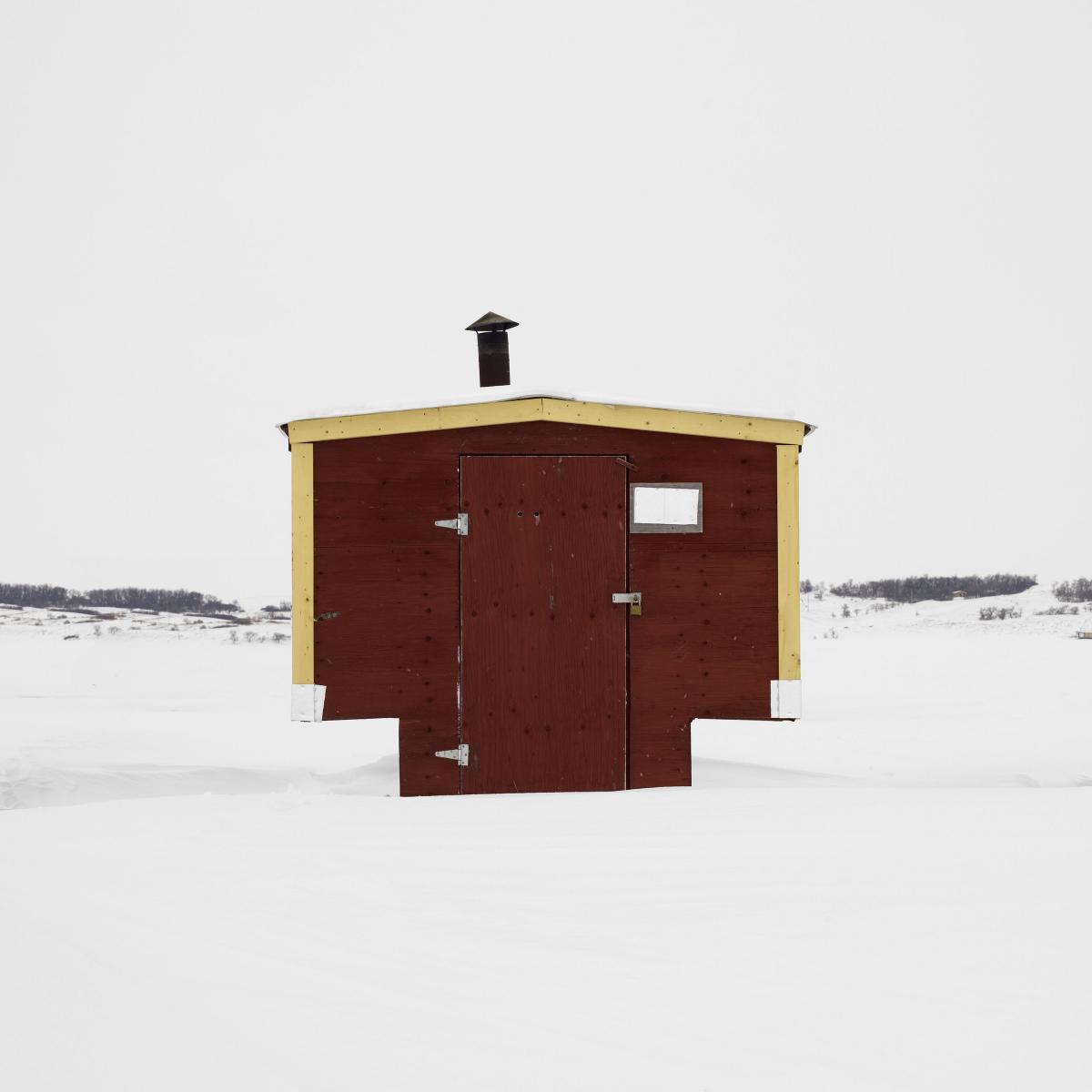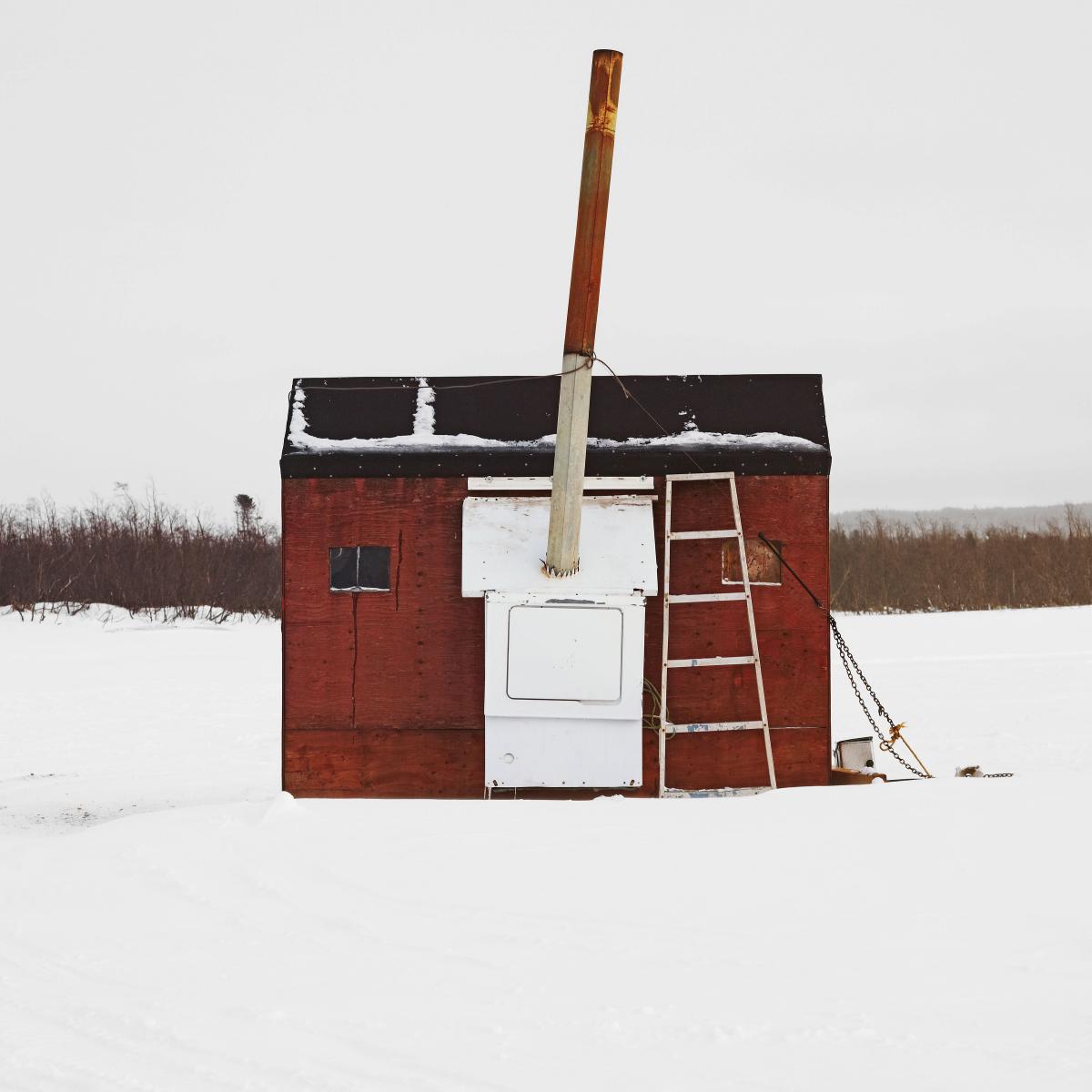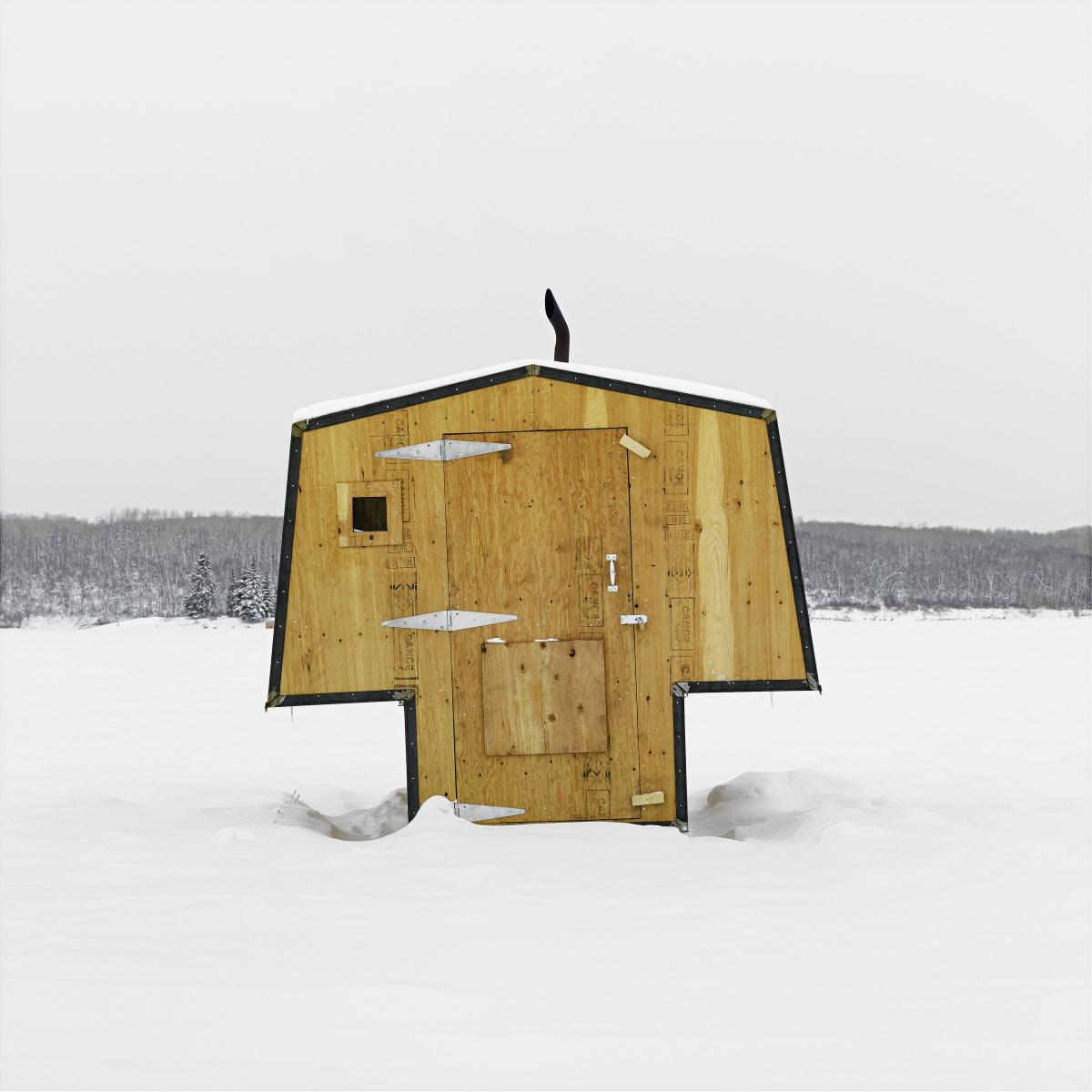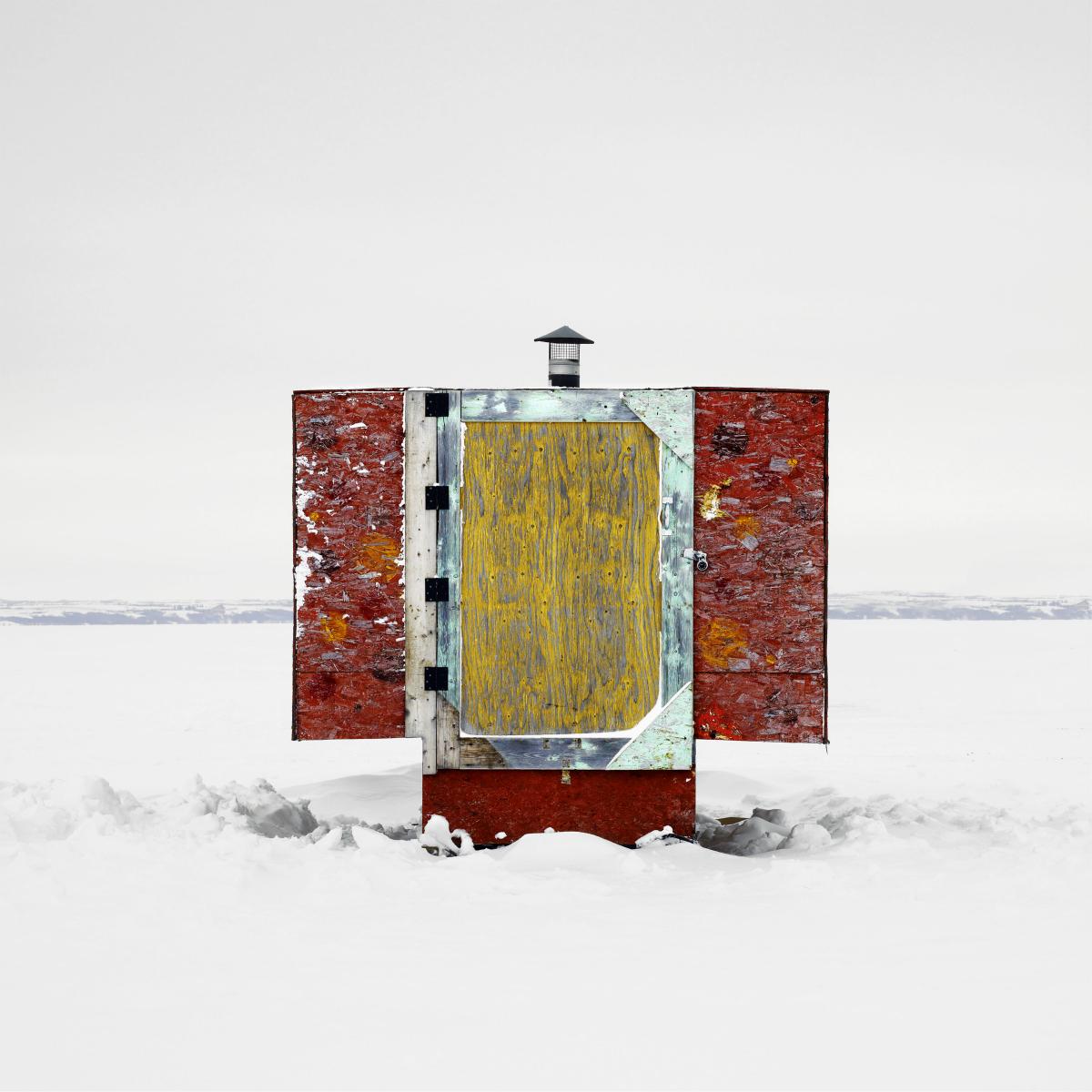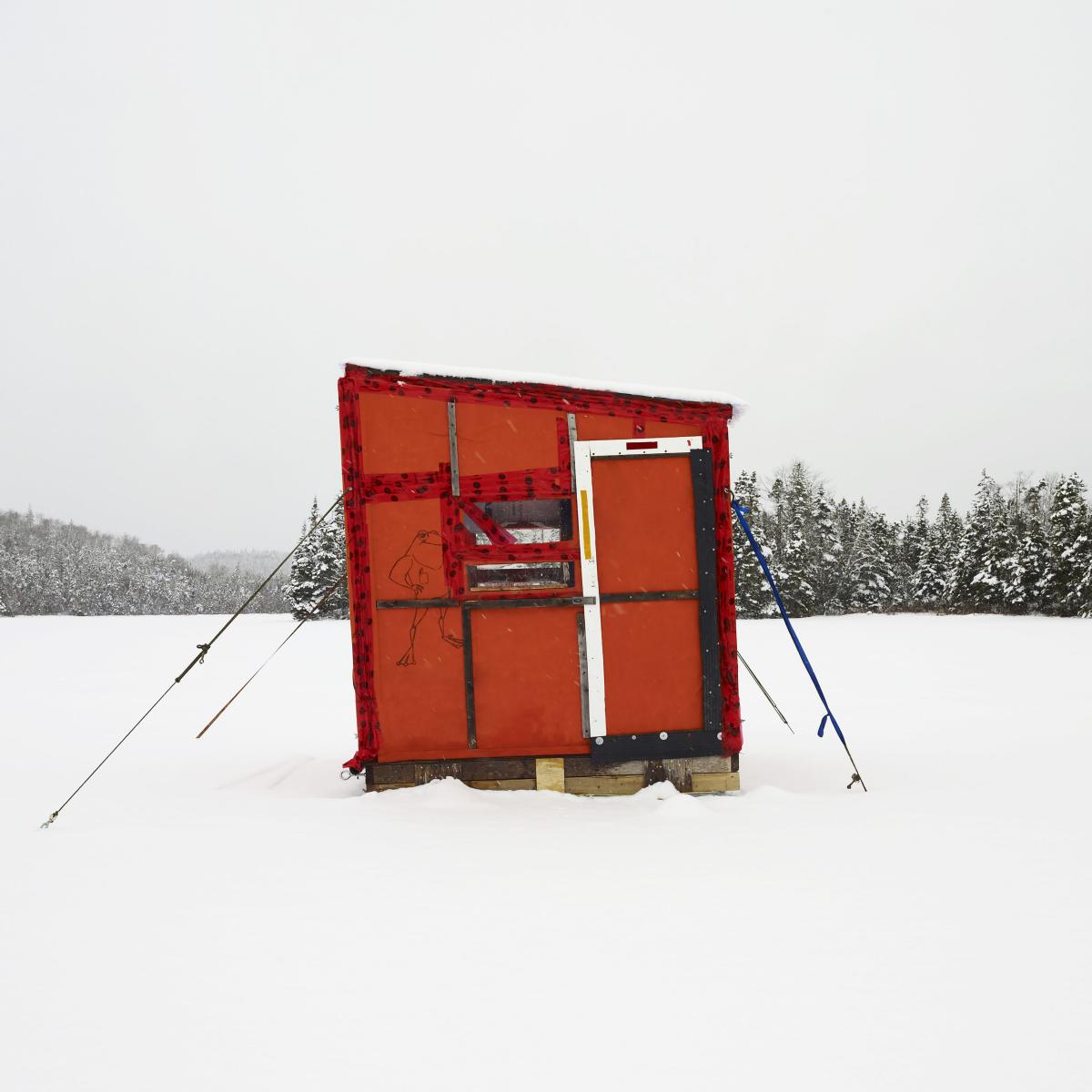 In any given area there are often many similar huts because people copy each other's styles. In Nova Scotia, rain comes in from the ocean, which can freeze the hut to the ice, so huts are small and easy to move. Saskatchewan has the country's highest per-capita ownership of pickup trucks, so huts there fit like Tetris blocks into truck beds. On Prince Edward Island, the popularity of spearfishing makes lightproofing a design criterion.
You seem to enjoy a good story
Sign up to our infrequent mailing to get more stories directly to your mailbox.

Huts carry various local names: ice shack, bobhouse, ice shanty, fish house, dark house or ice hut. Photographer Richard Johnson shot this study of types over ten years in Canada, although recreational ice fishing is also popular in Japan, Korea, Scandinavia and the northern USA.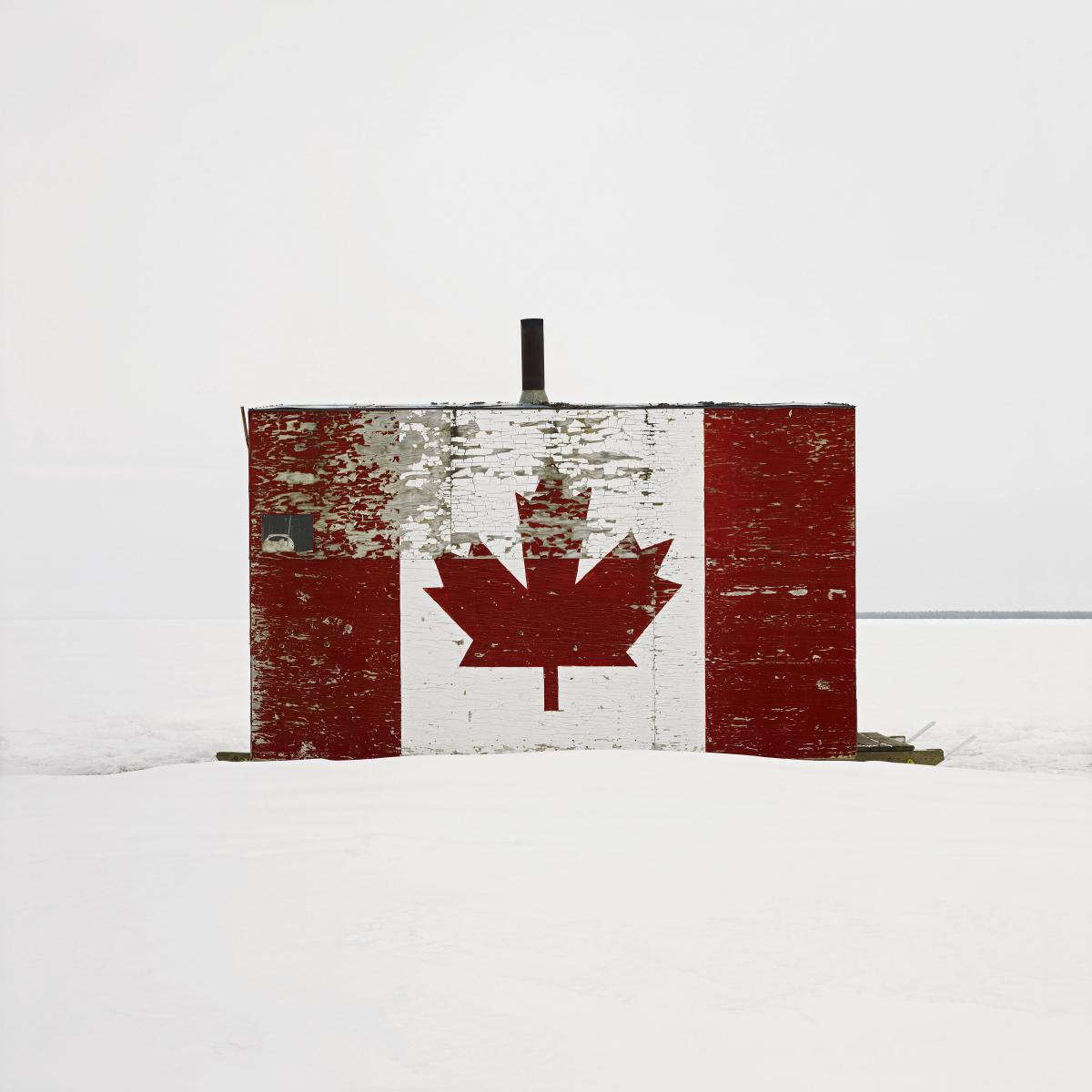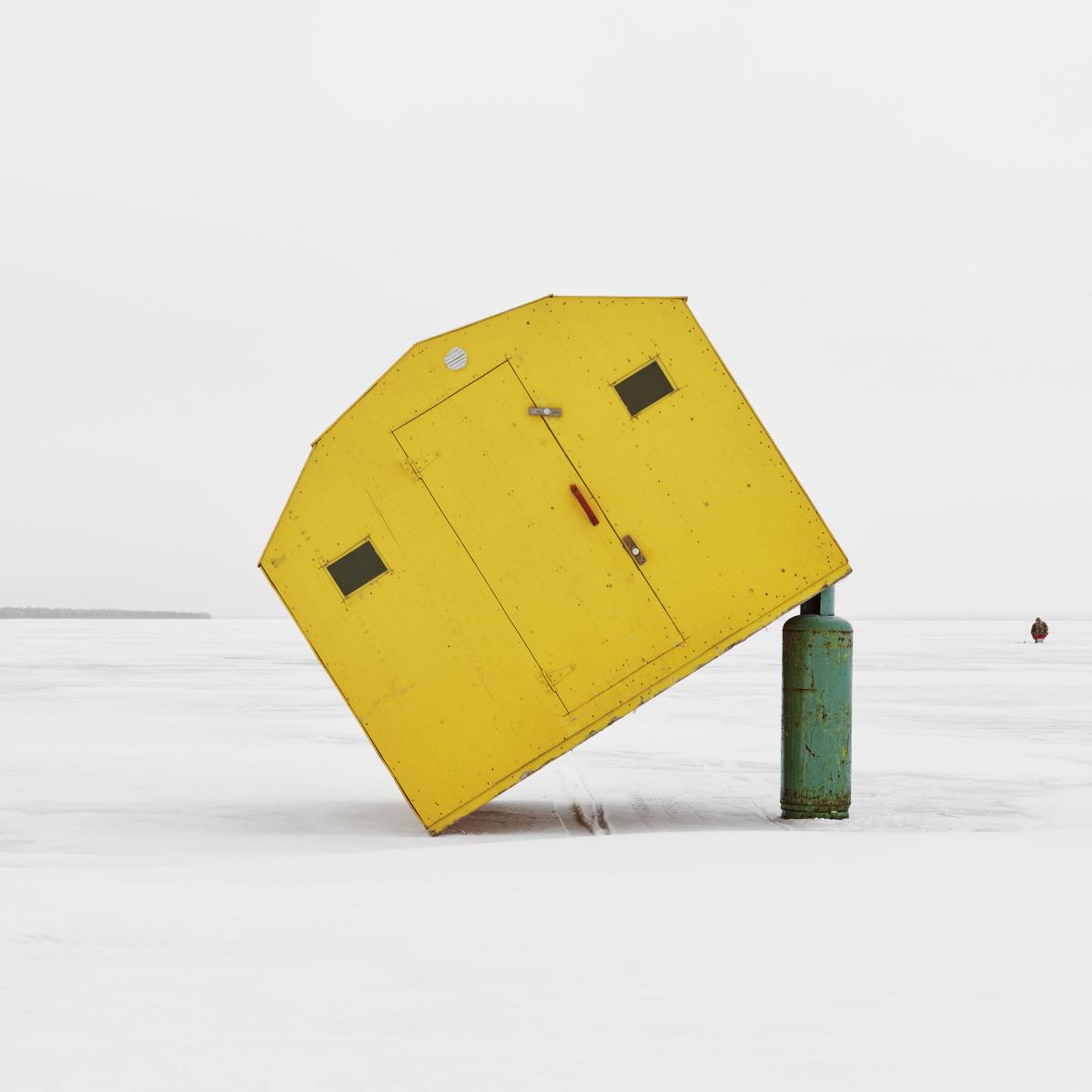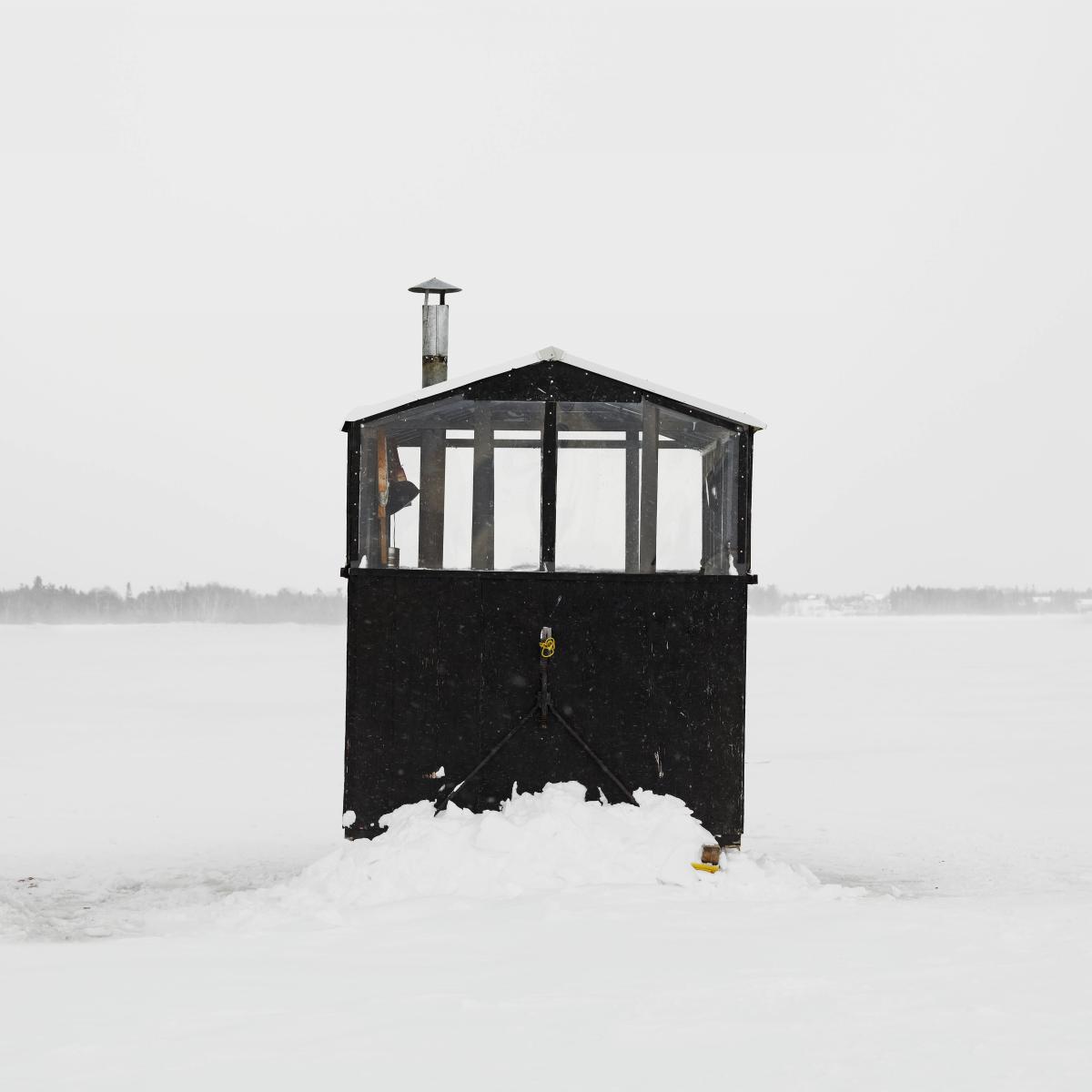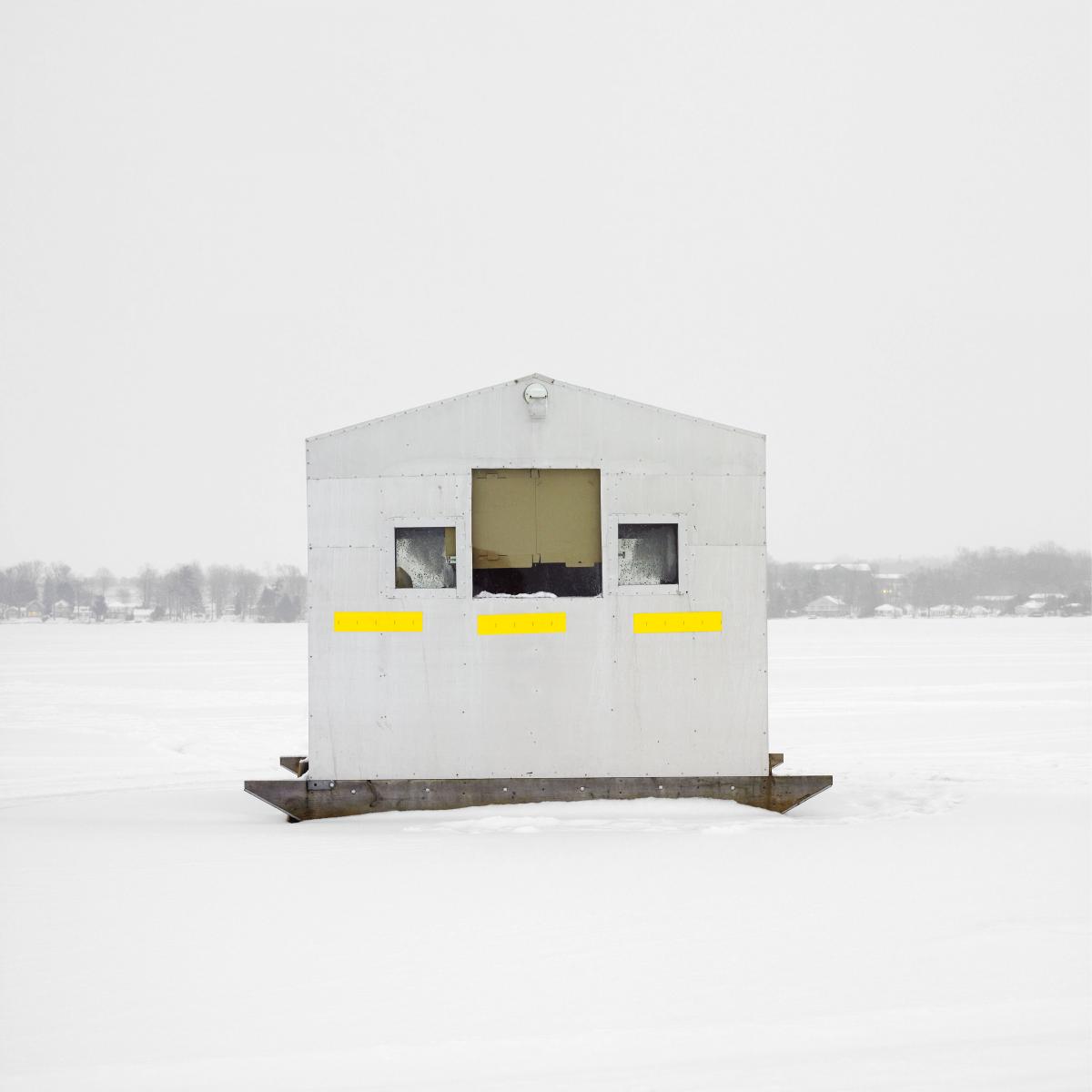 Nobody knows when the ice huts first appeared, but on the walls of the hotel in Sainte-Anne-de-la-Peráde, Québec there are photographs from the 1940s showing horses dragging out ice shelters on sleds. The town has a village of rental huts that draw electricity from the mainland, lighting up the frozen lake at night.
A good ice hut balances weight and portability. Huts must be heavy enough to withstand strong winds, yet light enough to transport. The size of a person's pickup truck or sled base constrains scale. Ventilation is a must for releasing heater fumes. Reflectors improve visibility at night for snowmobiles driving by. Early in the season, light structures claim favourite spots. Towards the end, everyone waits to see who moves first before joining the scramble to strike camp.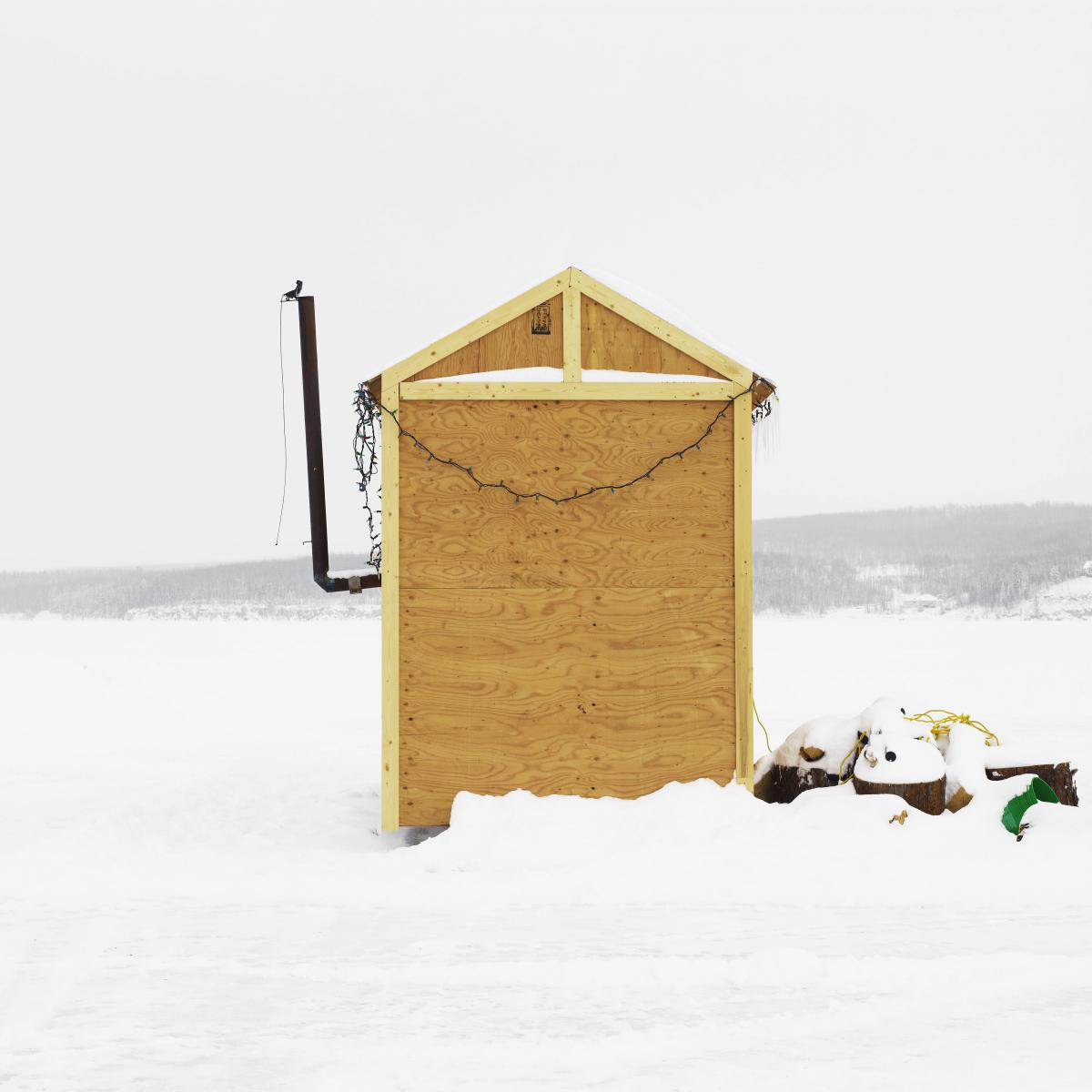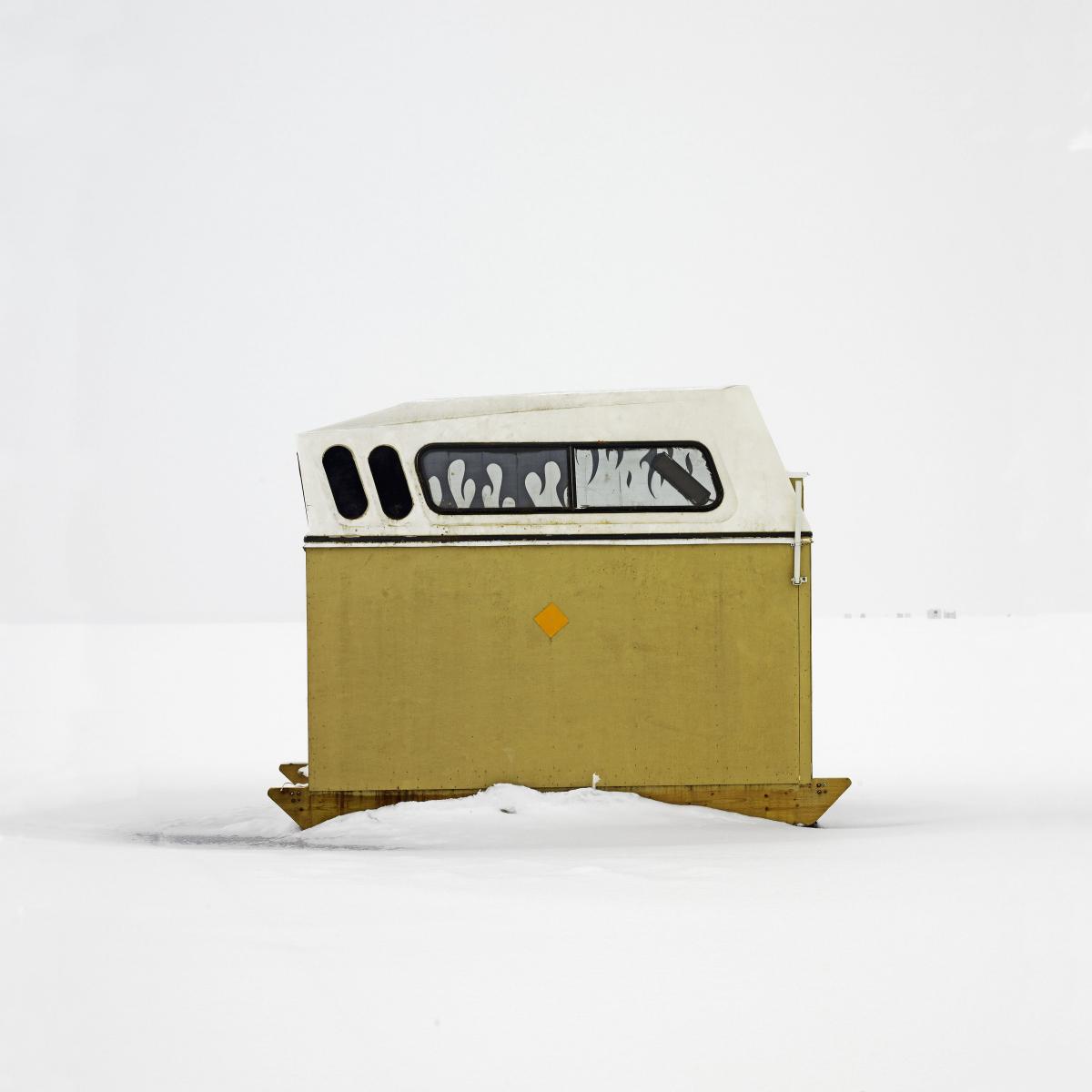 On the lake, ice is a science, and an ice auger and tape are invaluable instruments for assessing safety. At 4 in (10.2 cm) thick, ice is safe enough to walk on. A snowmobile is safe at 6 in (15.2 cm), cars at 12 in (30.5 cm). Clear ice is optimal. Low density ice can be a threat. Some fishermen carry small ice picks to drag themselves out of the water if they fall through. Bonfires don't melt through the ice.
The season is changing. It used to last from January to March with ten weeks of solid ice. Now there are only three weeks. In Thunder Bay in February 2017 it was 10°C (50°F), and water was visible on the ice. That was unheard of just a decade ago.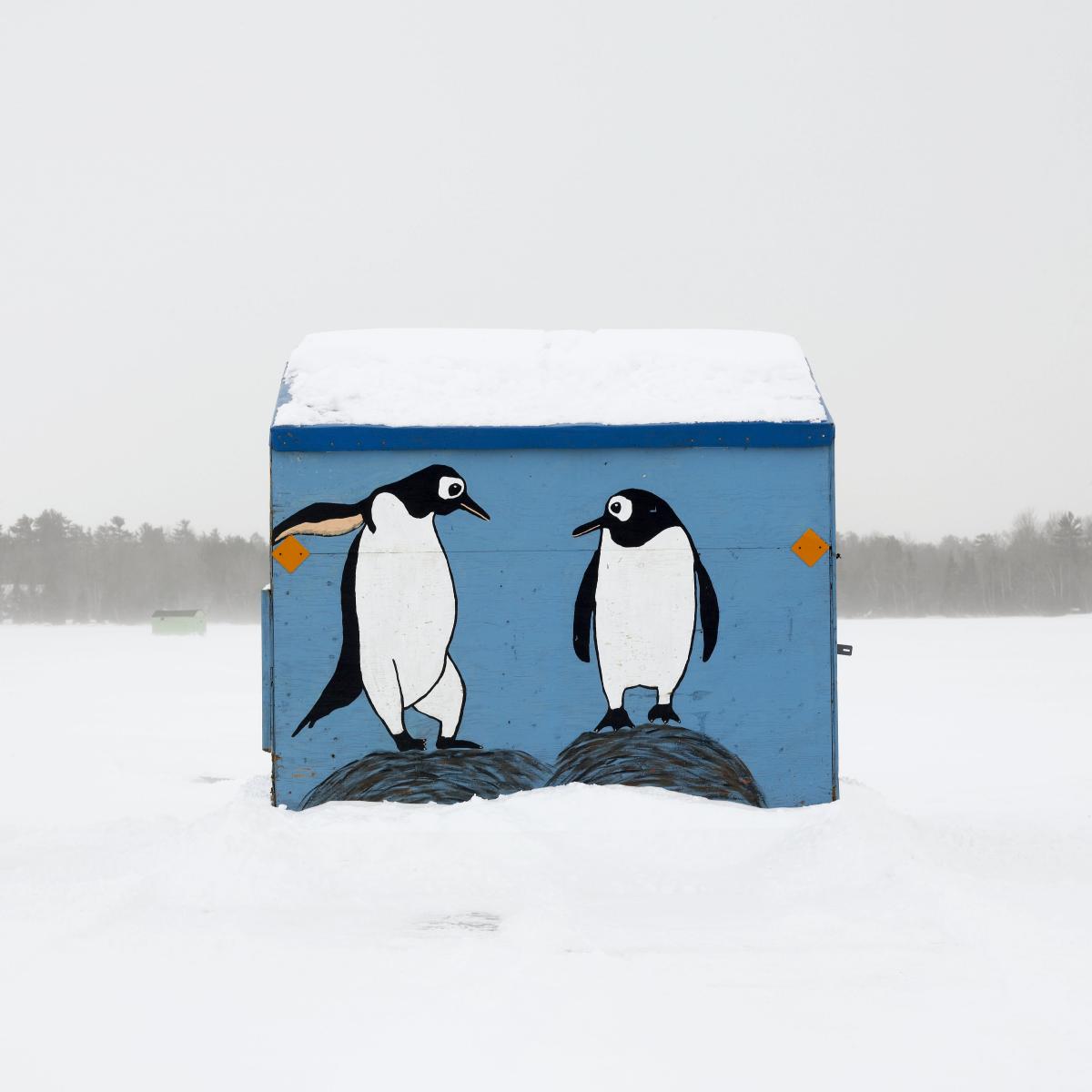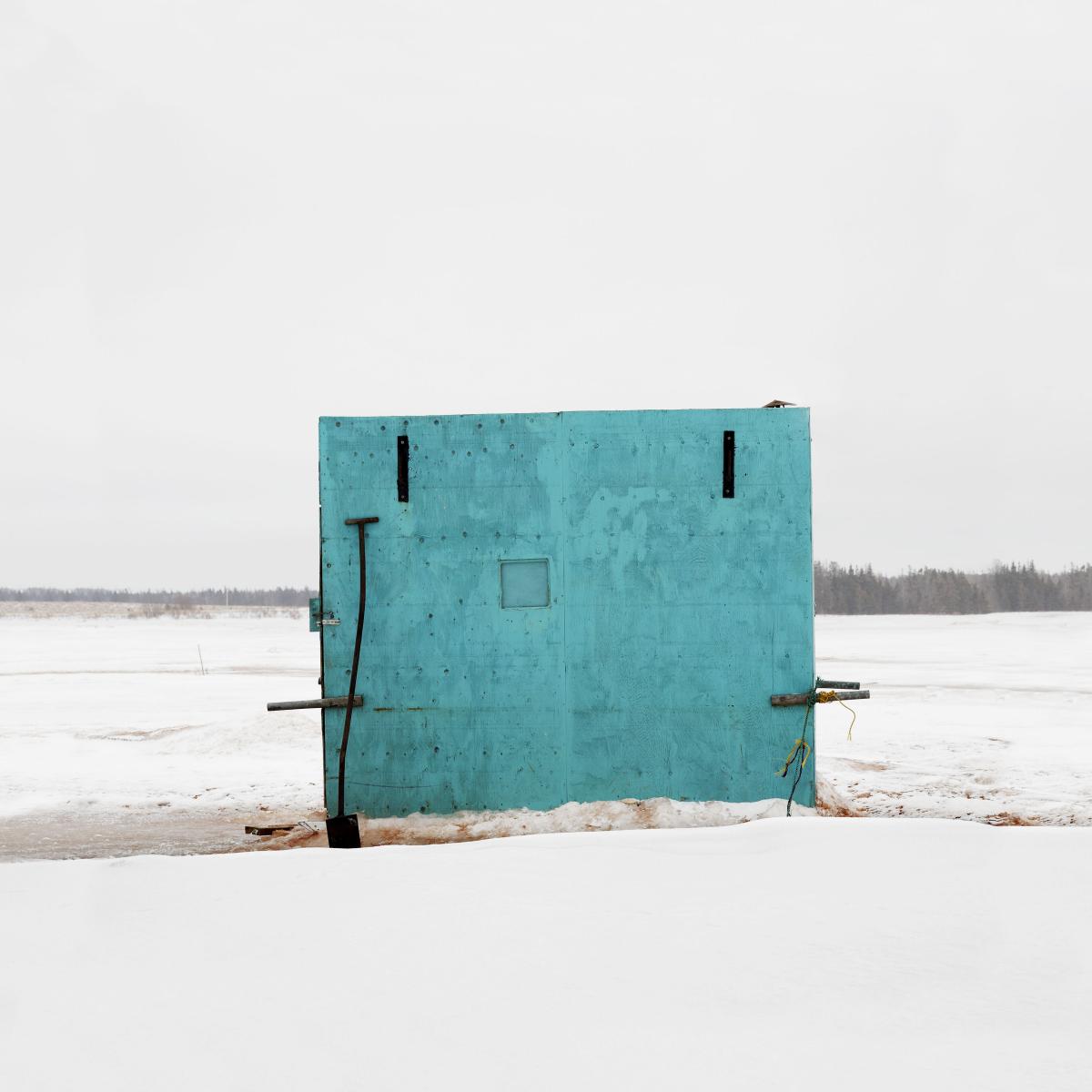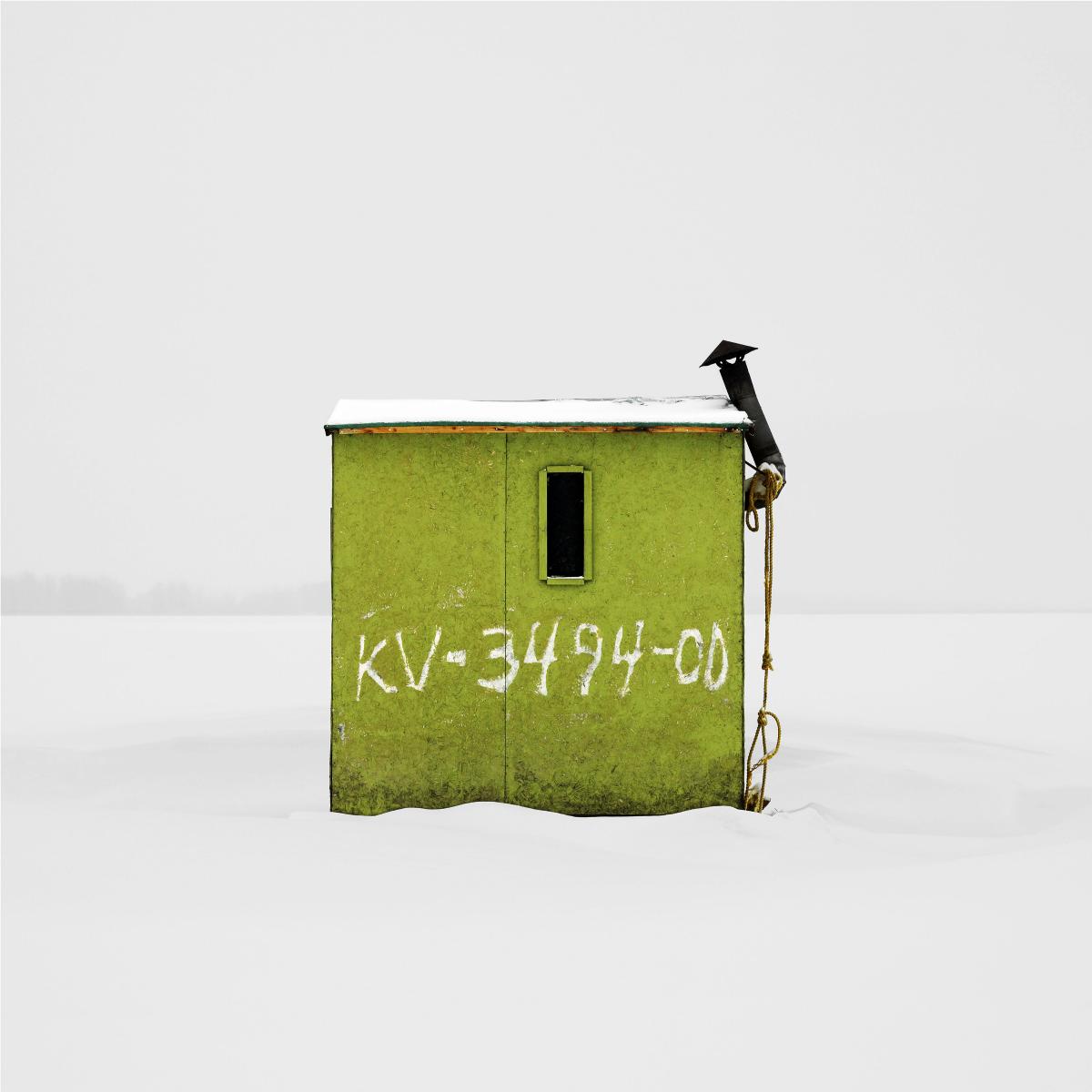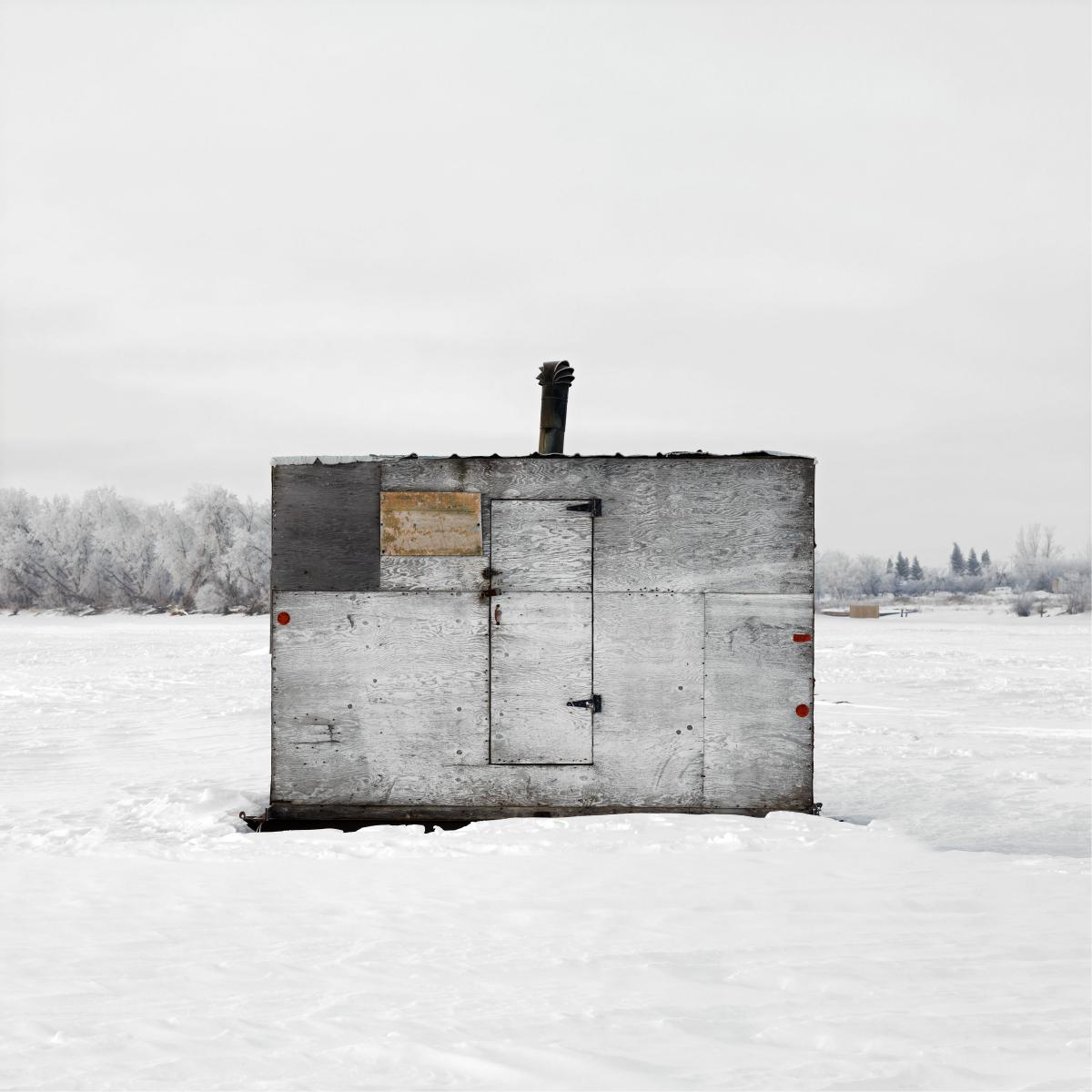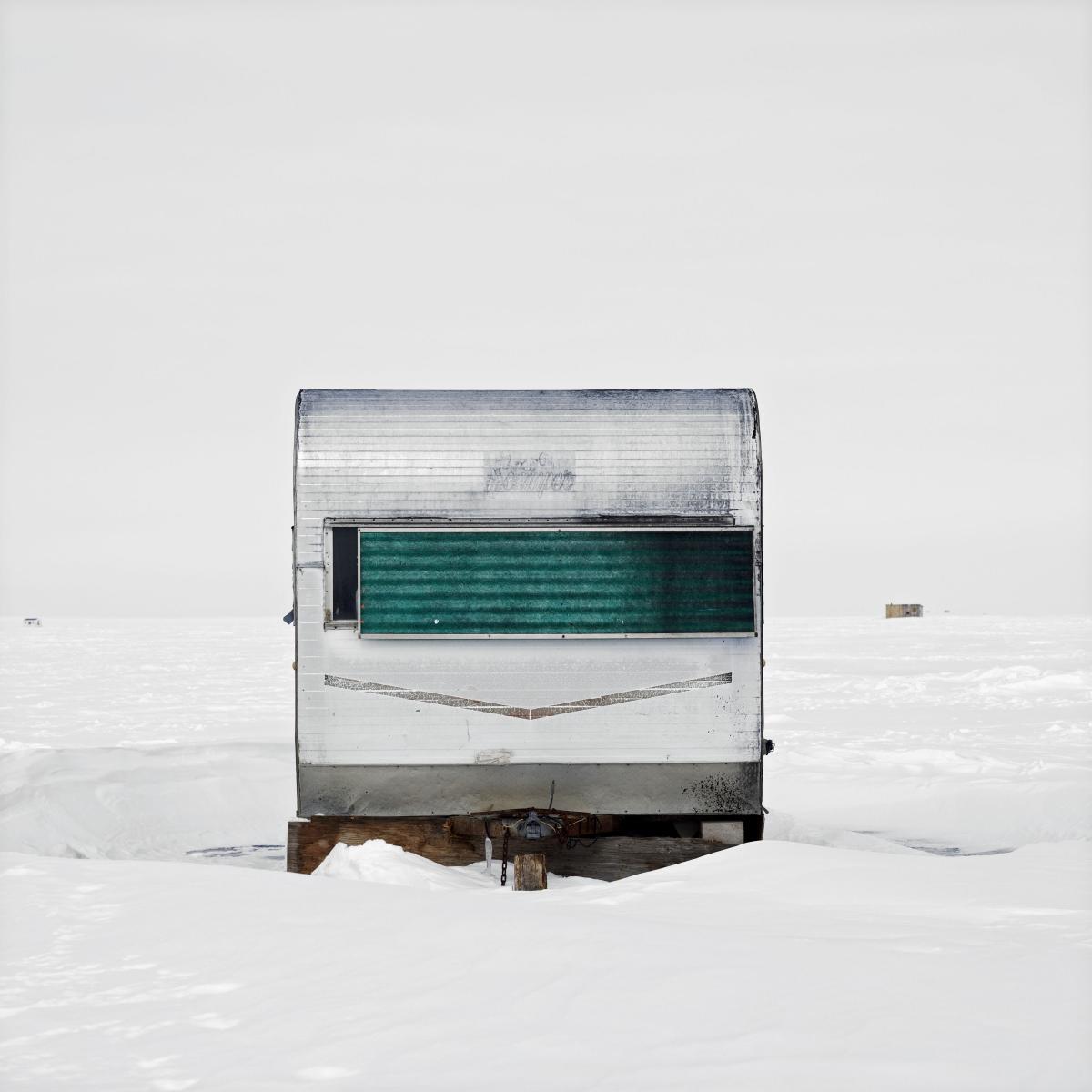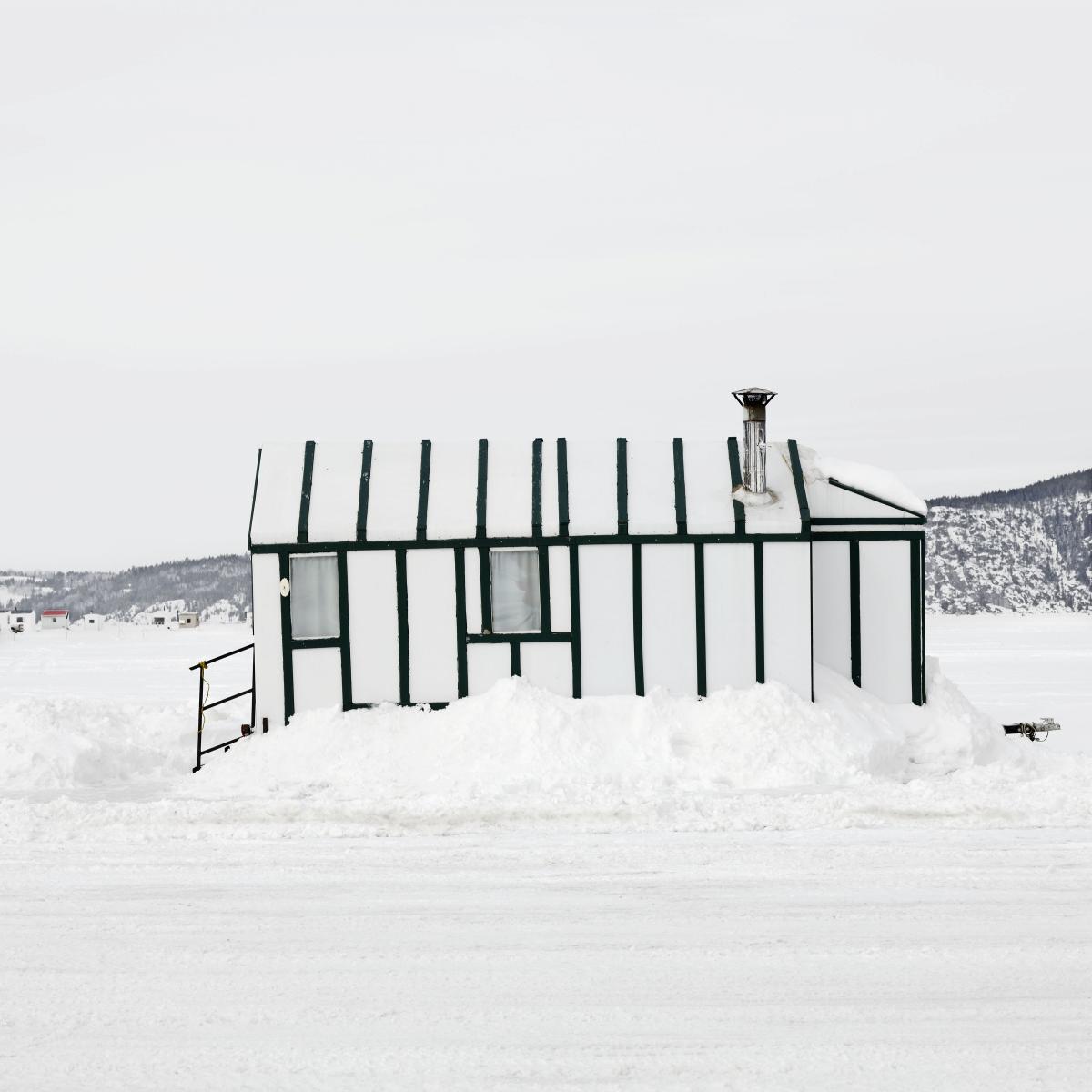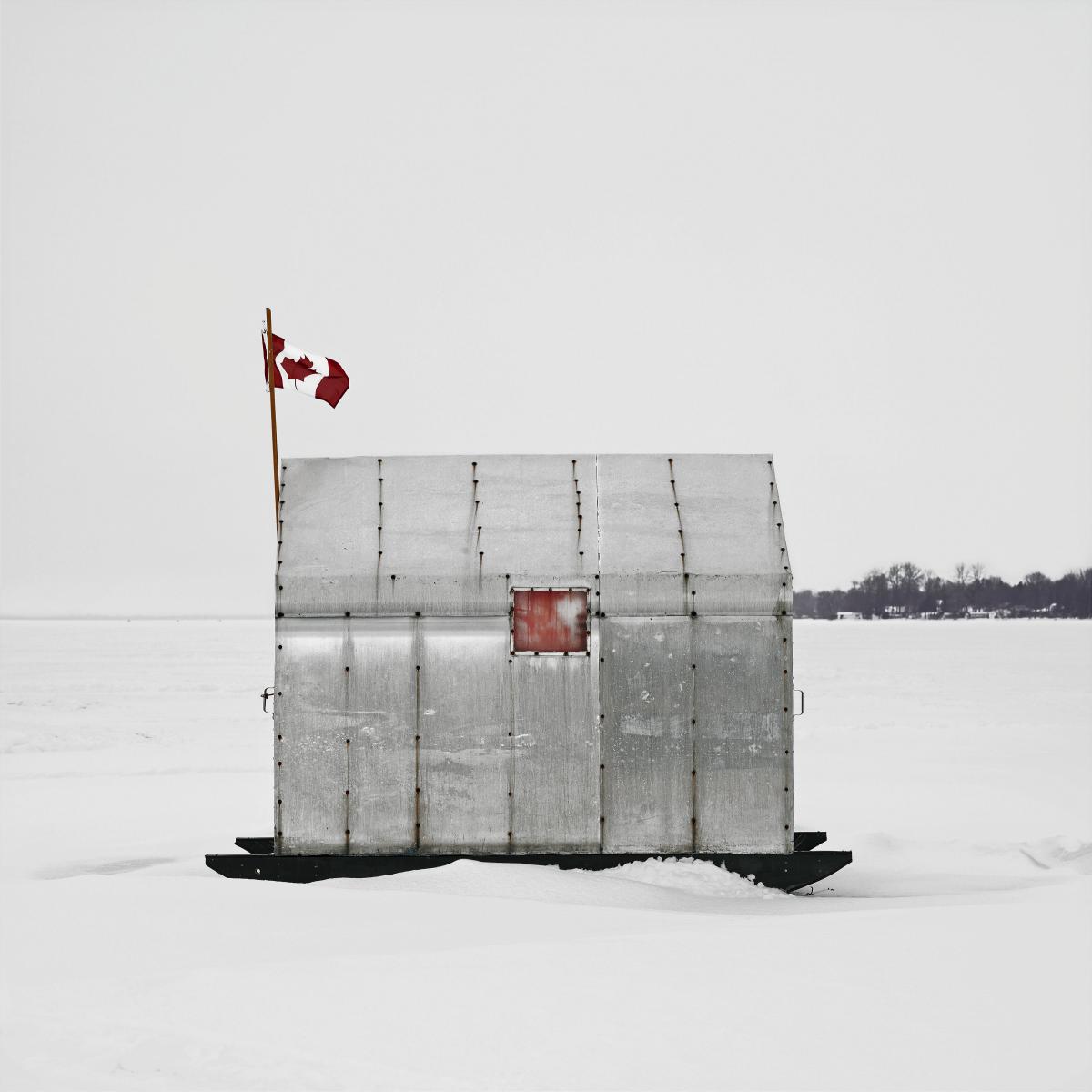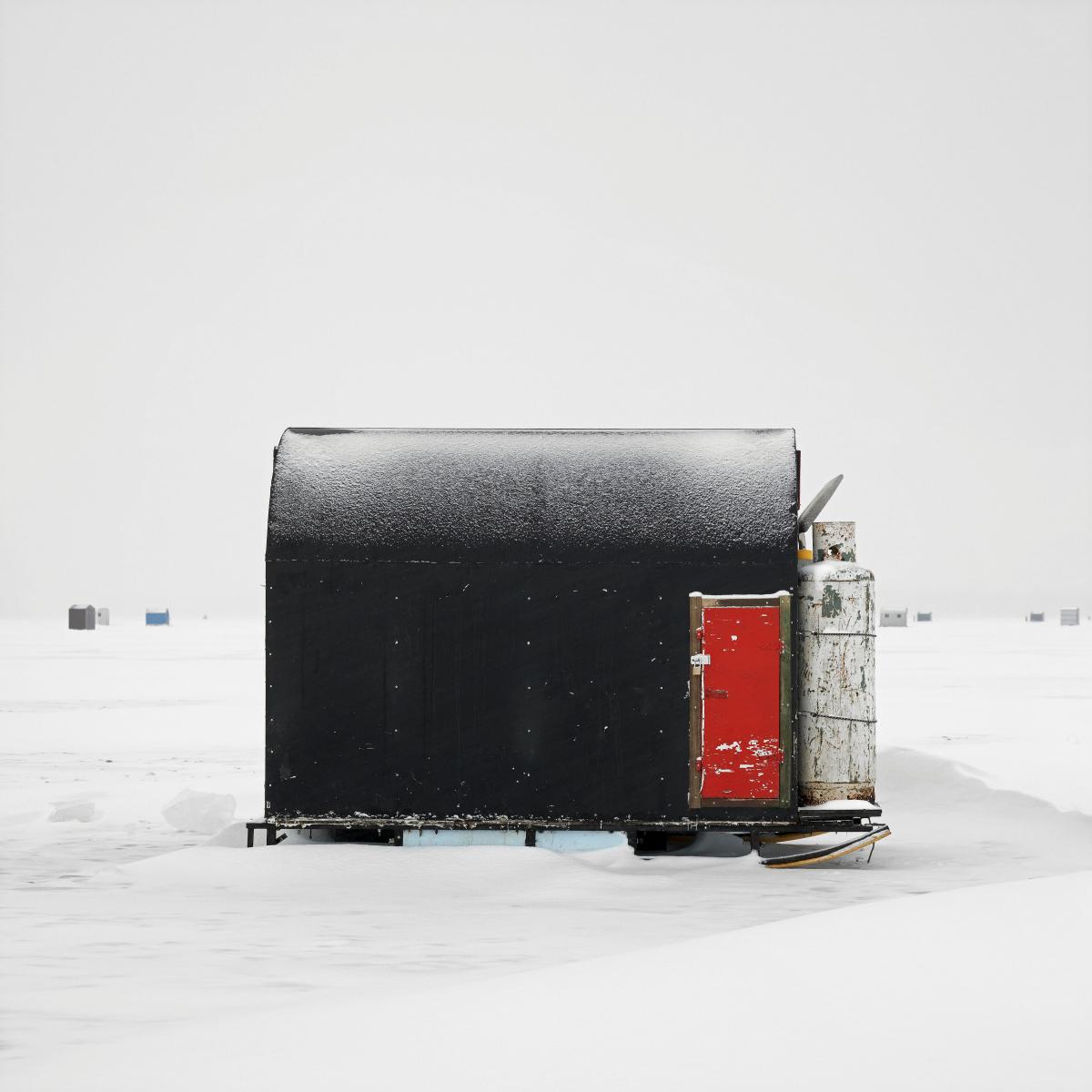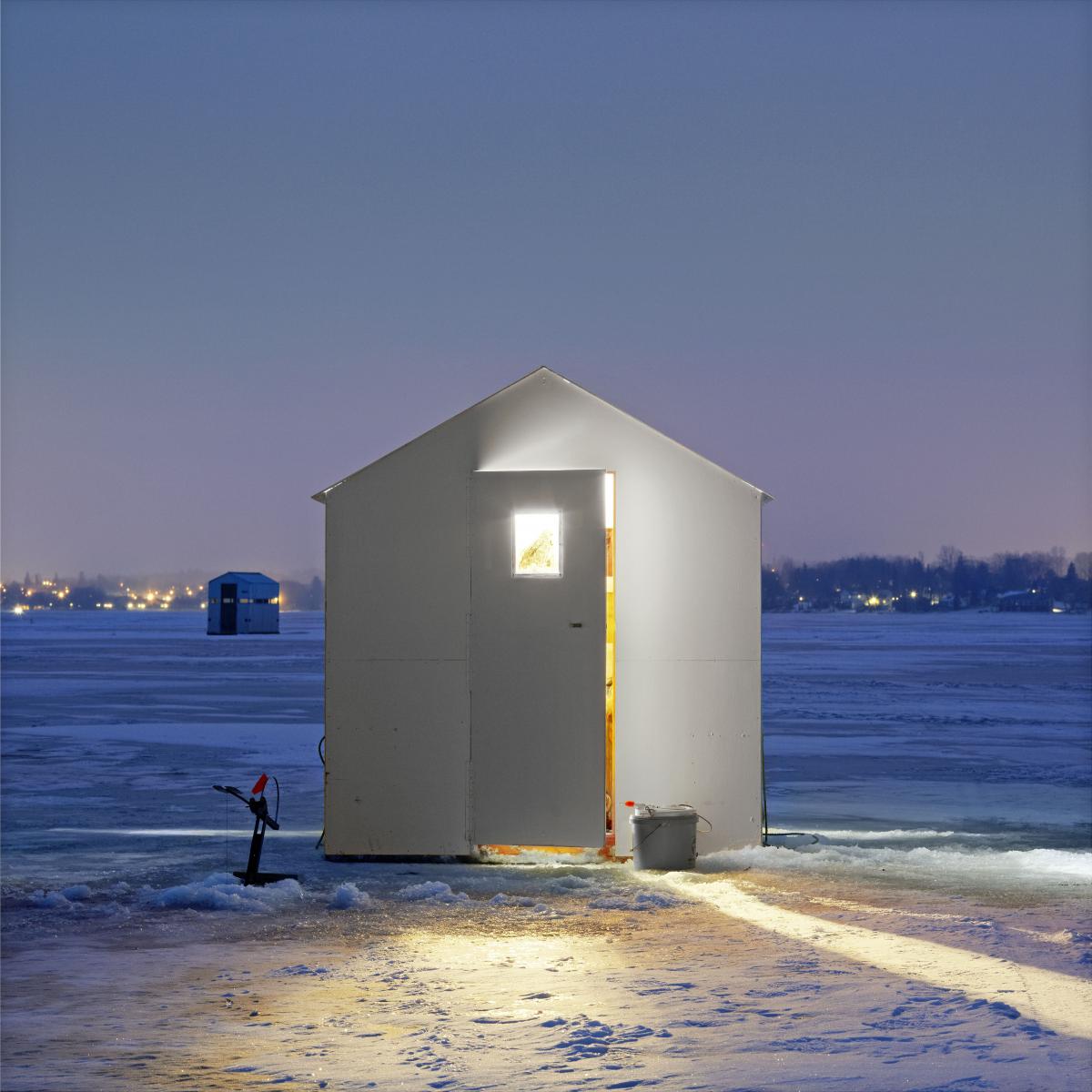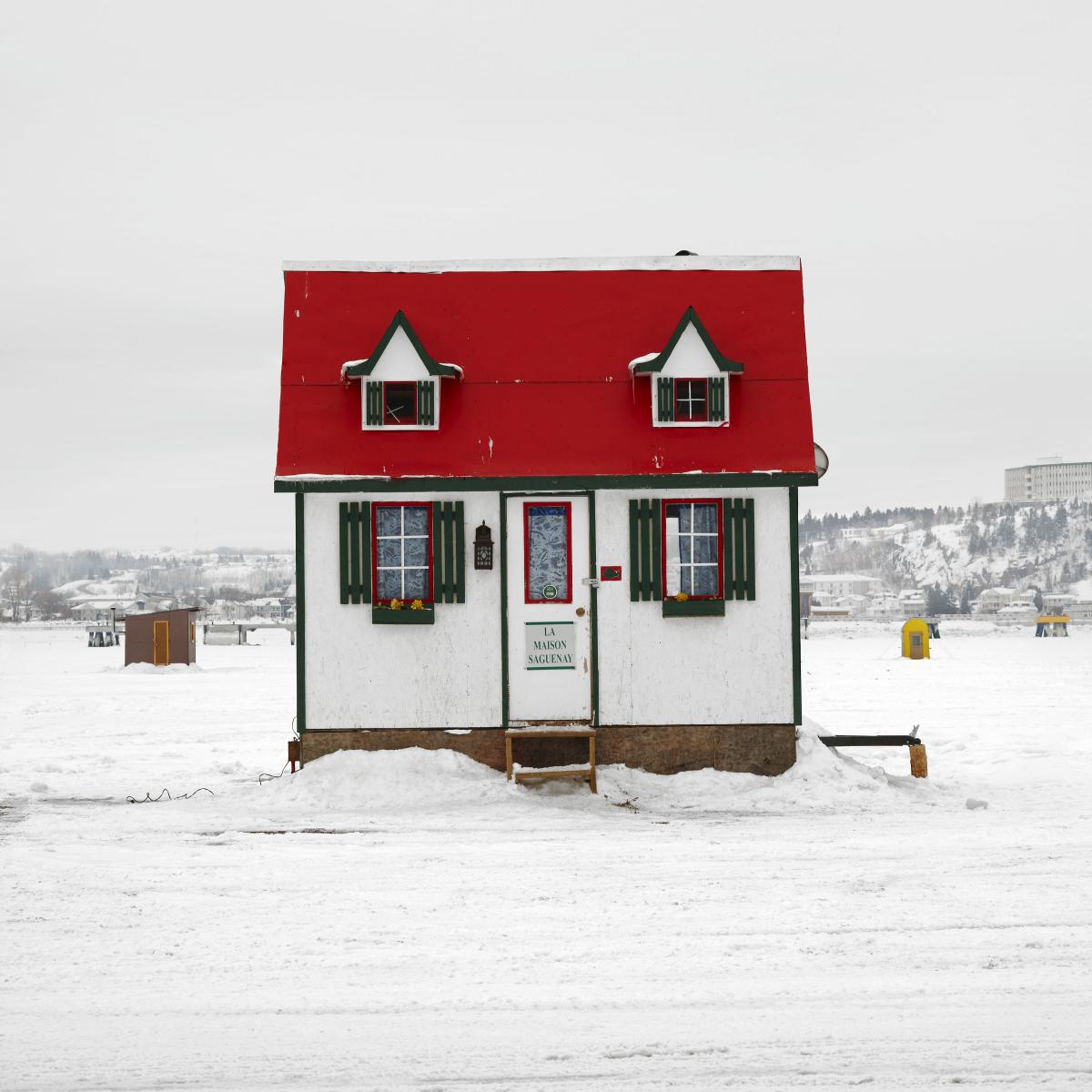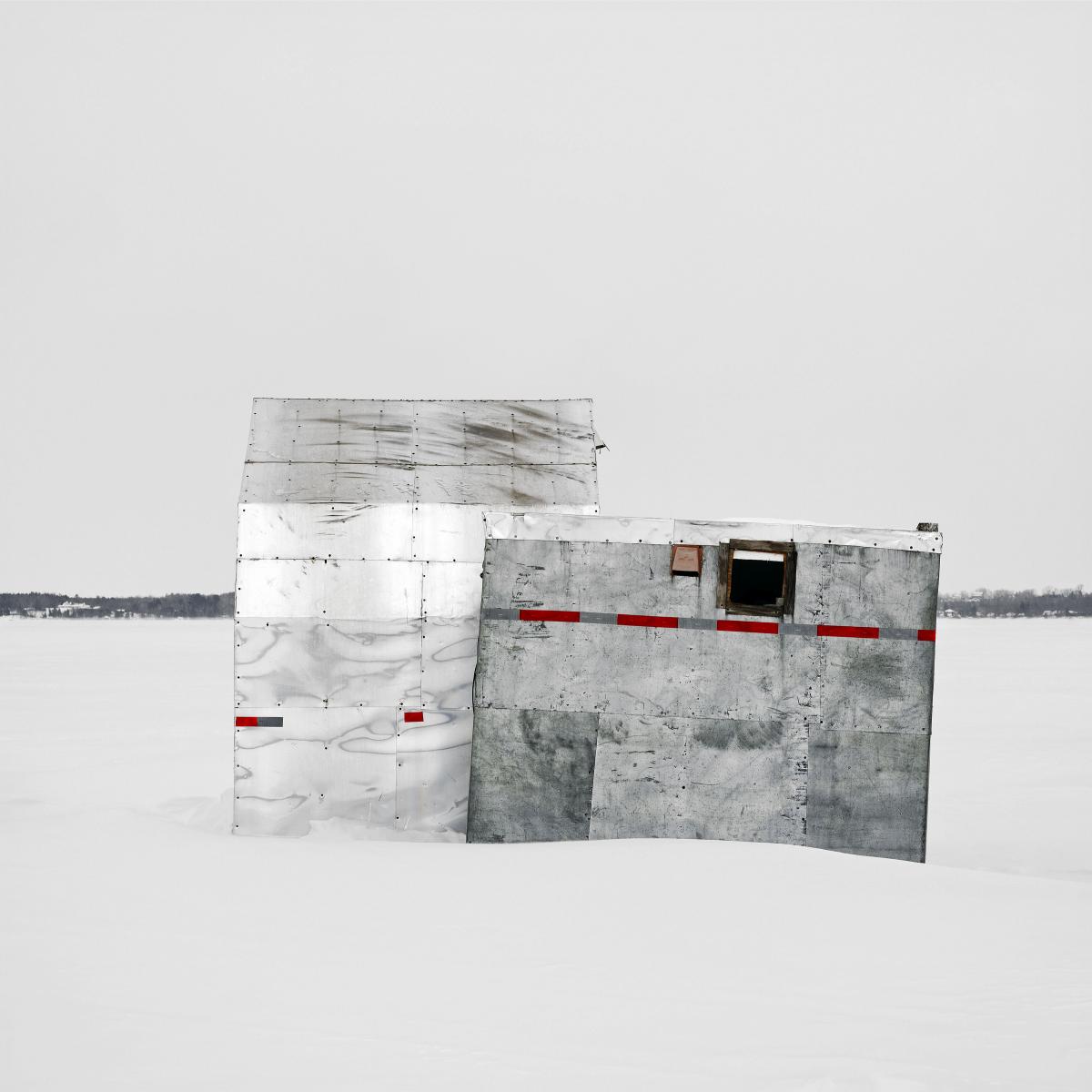 The photographer learned early to carry his gear on a sled rather than in a backpack. He sees how designs adapt to the geography. A typolo­gical study investigates related forms in a series.
He shoots in a consistent manner: clean background, same horizon line, tripod. His biggest fear is drowning, and he faces it every time he steps out on the ice, but facing the risk of falling into chaos can have its rewards.